World-class Service Across North America
A customer-first philosophy has been a pillar of Truma's business model from the start. That includes making sure our customers have access to the best installation and maintenance service possible.
In 1972, Truma began building a best-in-class service network that now stretches across most of Europe. We are continuing that tradition of excellence in North America. Truma has Sales and Service Centers or Mobile Service providers in four states ready to install or provide maintenance services on Truma and Alde heating, air conditioning, and hot water systems.
Contact our Customer Care team to schedule your appointment today
Truma North America has service technicians in four states and a strong network of certified Service Partners across the US and Canada.
Elkhart, Indiana
Corporate headquarters and service center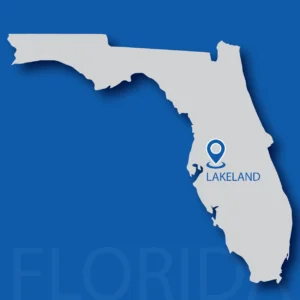 Lakeland, Florida
Service center and mobile service
Phoenix, Arizona 
Mobile service
Austin, Texas
Mobile service
In addition to our Truma Service Centers and Mobile Technicians, we also have Truma Trained Dealer Partners across the United States and Canada.
Upgrade Your RV with "Simply Better" Systems
Get the most out of your RV with innovative, energy-efficient comfort systems from Truma. A trusted supplier for high-end RV manufacturers, we are now offering aftermarket installation of the Truma AquaGo, Truma VarioHeat, and Truma Aventa. 
Whether you are looking to upgrade one system or install a complete Truma Interconnect package of systems, our best-in-class service team is happy to make your camping experience "Simply Better." Enjoy fast, friendly installation from Truma factory locations in Indiana and Florida as well as Mobile Service Technicians in Florida, Texas, and Arizona. 
Truma is now offering flat-rate installation for the Truma AquaGo comfort, Truma Aventa comfort and eco, and Truma VarioHeat comfort at select Truma factory service locations.
Had an AquaGo Comfort installed by Truma techs and this is simply the best Tankless Water Heater on the market...100% must-have for any RVer!!
Enjoy instant, constant, endless hot water with the Truma AquaGo.
Mixing Vessel stabilizes water temp, no scalding
Eco Mode for efficient fuel consumption
Easy winterization with the Easy Drain Lever
Aventa eco: $2,499.99*
Aventa comfort: $2,699.99*
Step into your Comfort Zone with an RV air conditioner that dehumidifies while it cools
Quiet, energy-efficient cooling
Replacement for non-ducted appliances
Please complete this survey to see if your RV is compatible
The Truma VarioHeat delivers luxury RV heating in a small package
Fast, quiet heating
Digital control panel
Direct discharge installation only
*Cost includes system, parts, and labor for a basic installation. Does not include taxes or Mobile Service Technician travel fees.
Contact our Customer Care team to schedule your appointment today