The new smart A4 mover for double-axle vehicles
The new smart A4 mover for double-axle vehicles
Heat Hybrid
No matter what time of year, no matter where you are - our heaters always offer you the most suitable energy source for your trip.
Aventa Air conditioning
Calm sleep on hot summer nights.
Truma is one of the world's leading system suppliers for heating and cooling solutions, manoeuvring aids, air conditioning systems and gas supply in recreational vehicles.
Truma products are the most effective on the market – they are very reliable and extremely efficient. This explains why the trade press regularly rates Truma as the best accessory brand for heaters and manoeuvring systems.
Truma has been the leading specialist for caravan accessories for 70 years. In 1961, we developed the "first officially recognized caravan heater", which made winter camping possible for the first time.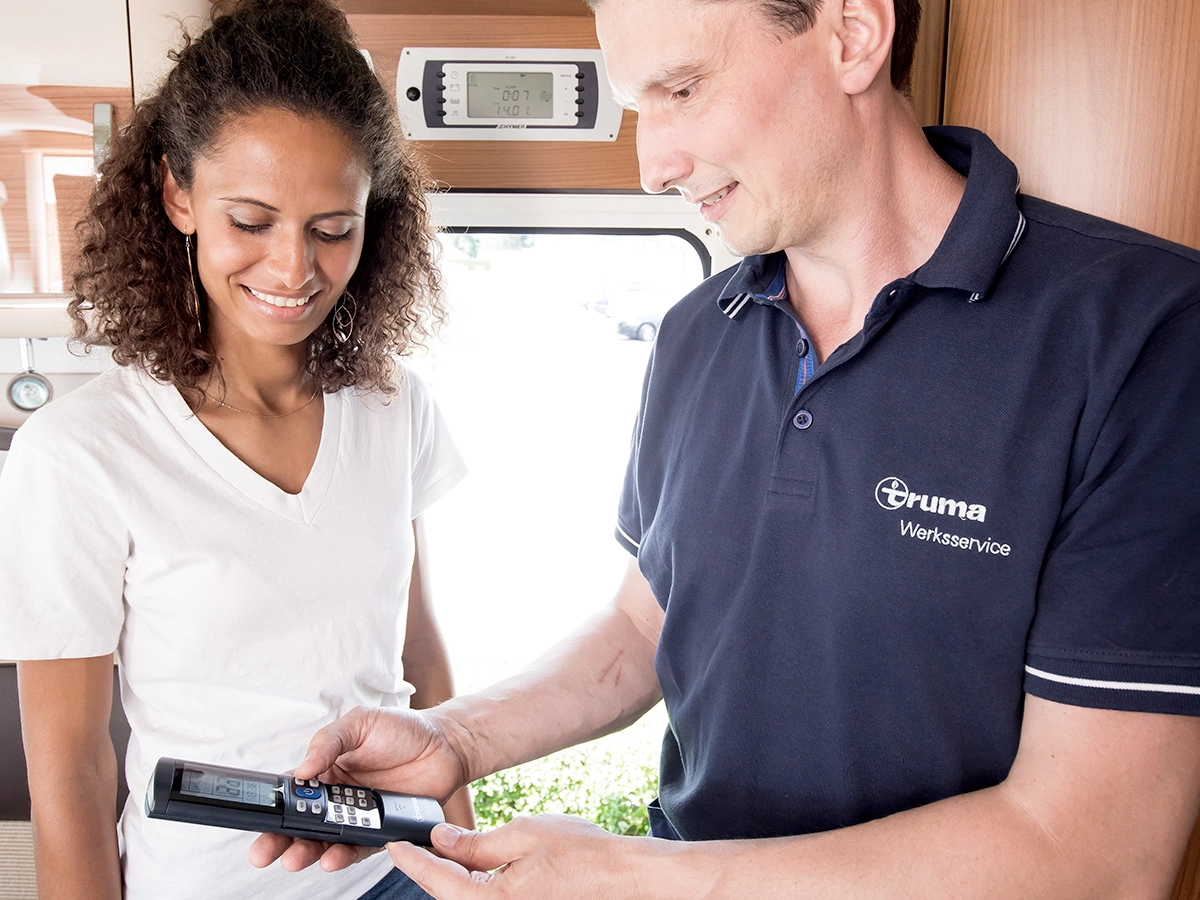 The Truma Service Centre in Putzbrunn provides is here for you. Our service technicians with their service vehicles, travelling throughout Germany guarantee fast on-site help.
Meet us on site! Learn more about us and our products first hand.
We know exactly what's important to campers and constantly experiment with new, innovative products to make your holidays even more relaxing.
Truma once again wins in "Promobil" Readers' Choice 2023! What a honour! Truma made the podium in four categories in the Promobil readers' poll (Motor
At the start of 2022, Truma Gerätetechnik launched a clever addition to its product range. As the Truma Cooler BatteryPack, which is compatible with all
Truma "Combi" heaters are a firm favourite among motorhome owners and van fans. The combined models with heater and hot water in just one appliance